Tank Cleaning Services
AVFALL Solutions uses the latest technology and automated tank cleaning system to deliver reliable no-man entry cleaning for small to large sized storage tanks. Man entry is reduced by more than 80% compared with conventional methods through the use of our high tech remote control washing units and powerful pumps. AVFALL Solutions has experience in cleaning various types of tanks including:
Read more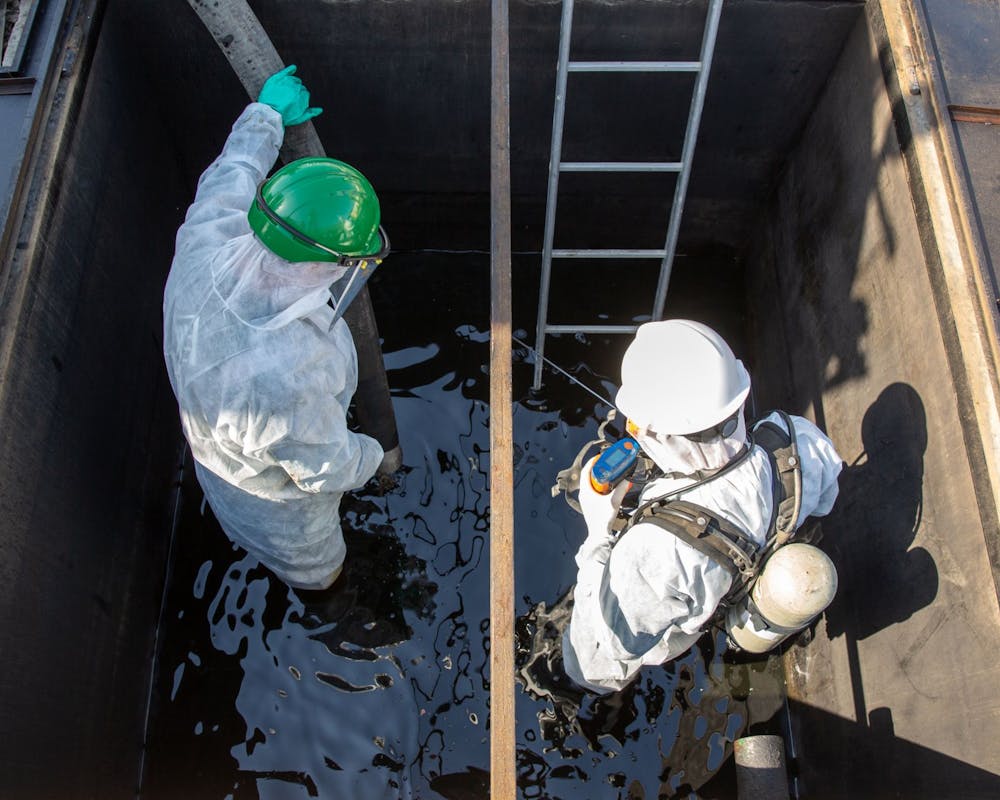 Industrial cleaning services
AVFALL Solutions uses the latest technology to provide innovative and effective solutions for a wide range of industrial cleaning requirements i.e. water heaters, fin fan coolers, heat exchangers, diesel tanks and related confined spaces. The company, wherever possible, will use an automated system to reduce confined space entry and manual cleaning. Cleaning methods include
Ultra-high pressure (UHP) jetting

Chemical cleaning
AVFALL Solutions complements its tank and industrial cleaning services with a variety of new vacuum trucks for both liquid and dry powder.