Health, Safety and Environment
AVFALL Solutions recognizes and accepts the legal obligations in the field of health, safety and environment placed upon it by the Azerbaijan Republic legislation, which is relevant to the company's activities.


We are committed  to comply with Client's needs and expectations, relevant client's standards, codes, guidelines, as well as the application of more stringent standards where considered more appropriate.
Read more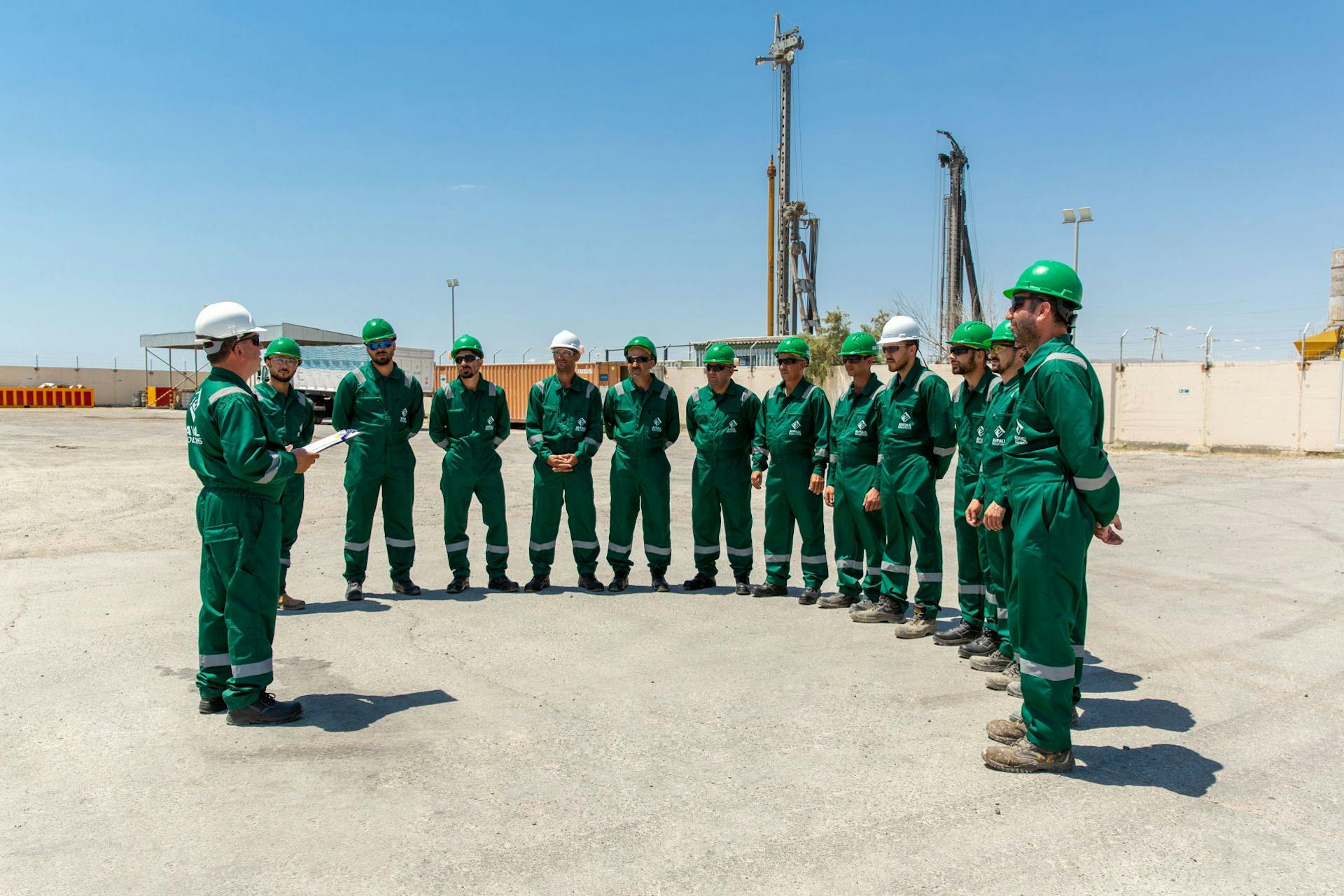 Identification of risks and dangers
AVFALL Solutions identifies the objectives for HSE related issues and sets the targets to achieve them for each year of operations, reviewed on annual basis by senior management.
We assess the risk for the personnel, environment, community, client, stakeholders associated with our operation by identifying the hazards and minimizing them to as low as reasonably practicable level by provision of management and resources.
Minimizing environmental impacts
AVFALL Solutions is committed to minimizing the impact of its operations on the environment, implementing the necessary precautions to prevent emissions to the atmosphere; pollution to watercourses, unauthorized discharges to site drains and to ensuring all waste is disposed of in the correct manner.
We look upon HSE of paramount importance, placing it on an equal importance as production and sales.
Activities of employees in accordance with safety regulations
It is the duty of all employees to act in a safe and reasonable manner and to do everything, which is reasonably practicable to prevent injury to themselves or other persons affected by their acts or omissions. Our HSE performance relies heavily on the co-operation of employees involved in production.
We continuously improve our HSE performance through sharing of best practices and implementation of lessons learned.